We sell our produce in a range of ways … as well as our own market stalls and box scheme there are a number of cafes and restaurants where you will find our freshly harvested food). Contacts for more information are at the very end – please read on and hope you get to taste our London-grown food somewhere!
Cafes and restaurants in north and east London that support us on a weekly basis
Since 2011 we have been selling our food crops through local food-outlets beyond  our own market stalls and box scheme. We have been both inspired and excited by the response we have received from food outlets to London-grown, community inspired food! We encourage our Chef partners to come and support the harvesting and growing work at our site. We partner with Waltham Forest-based zero-emissions transport company Zed to deliver our produce by electric van and bicycles.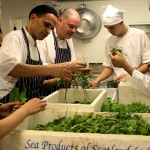 The Deli Station  – We work in partnership with The Deli Station (Enfield base), an artisan food distributor run by Ben & Jo – they support our work because of their strong ethical base in the slow food movement.
With The Deli Station we currently deliver weekly to Rovi (Fitzrovia), Ottolenghi (Spitalfields), Gold (Notting Hill) and Bombetta (Snaresbrook), working with chefs who really value OrganicLea produce for its freshness and flavour. This summer we are supplying Heritage Tomatoes, many of which are almost extinct varieties from Essex and the Lea Valley (see our growers' blog), basil and cucumbers.
Food Chain – we send around 15kg of mixed salad weekly to outlets in Islington, Euston and Kings Cross, arriving within 24hours of harvest. These outlets share our belief in the importance of food produced with integrity and have been striving to achieve this with their projects.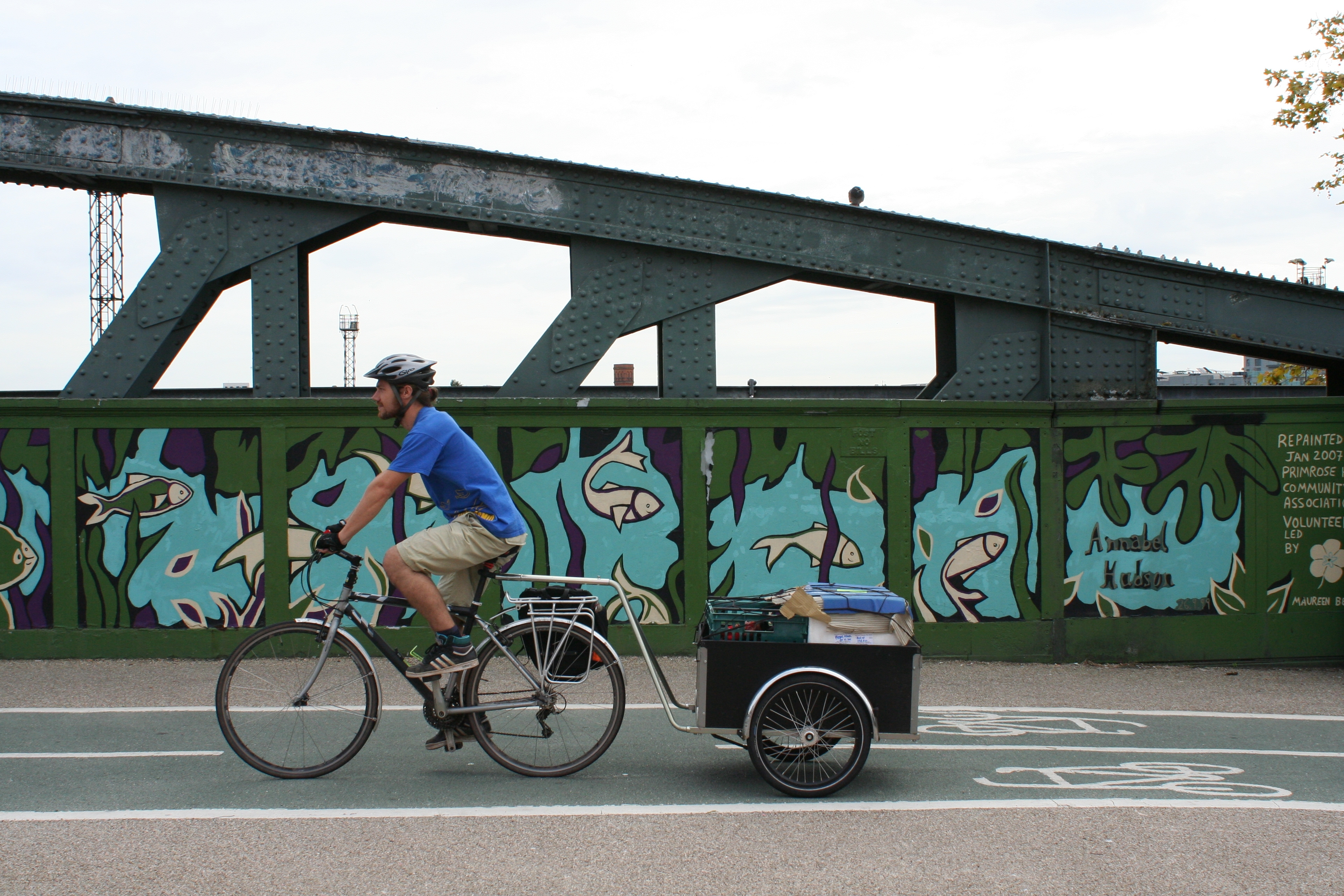 Friends House – the Quaker Centre (Euston Road)  A meeting/conference venue on Euston Road with a café and facilities that 'don't cost the earth.' Also the administrative house for the Quakers in the UK.
Marksman
Eat 17 (Walthamstow) Set in the heart of Walthamstow Village, this excellent restaurant is run by Chris and his family. They describe their food as 'honest' fare and look to source their ingredients as ethically as possible. Our salad is also sold directly in their Walthamstow and Clapton shops.
Tredwells (Covent Garden) A Marcus Wareing restaurant and winner of AA's London Restaurant of the Year, Tredwells showcases the very best in British seasonal produce developed by Chef Patron, Chantelle Nicholson.
Gilbert Scott (King's Cross) A grand dining experience from Marcus Wareing, showcasing the finest British seasonal produce in the 19th-century surrounds of St Pancras Renaissance Hotel.
Conduit (Soho) A home for a diverse community of people passionate about driving social change, their culinary program sources and presents exceptional food with a deep commitment to sustainability. Their food waste program repurposes leftovers generated throughout The Conduit in a variety of ways, from biofuel to producing compost for the growth of biodynamic vegetables.
Local to Hawkwood– We deliver mixed salad and other produce by bicycle or shared van to:
Cut flowers: we grow flowers on our market garden, edible flowers to put in our salad mix, and others to encourage beneficial insects and help with pest management. So we supply cut flowers wholesale or retail as posies and bouquets (minimum 10 stems) – details here.
We also run a Restaurant Supported Agriculture programme. For more information about our distribution and produce, contact Tsouni at the growing site on 020 8524 4994. tsouni[at]organiclea.org.uk