A coalition of growers is working with Haringey Council to explore taking on Wolves Lane, a 2 acre former plant nursery in north London. The goal is to turn the site into a centre/hub for community food enterprise and prevent the loss of the extensive rare urban glasshouse infrastructure.
The lead partner is Organiclea, an award winning and internationally renowned workers' co-operative with over 15 years of experience doing similar work in a neighbouring London borough. They have a 12 acre site nearby and are currently supporting new groups of growers to take on sites under their farmstart program.
The aim is for an initiative that grows and distributes sustainably produced food to local residents and businesses; engages a wide range of people in learning and skills activities, and health and well-being benefits; establishes itself as a centre for promoting healthy eating; and offers space for community groups and social enterprises to run activities that benefit the community.
A presentation is being given to the council on 10th October and the pitch would be greatly enhanced if we could find seed funding of £20k. Given the tight turn around of this bid, we are seeking this from private donors and trusts; this money could be given as a gift or a ten year loan, if preferred.
Please contact Brian Kelly on 07816 930585 or brian@organiclea.org.uk if you want to find out more.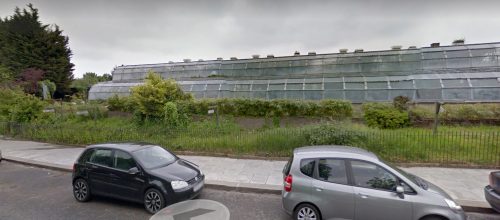 photos from organiclea's hawkwood site