Our classroom has a roof! The Build Camp has made great progress with the framework and roof base so far. It's exciting to see it taking shape.
There are still some places available on the Build Camp if you'd like to join it: an amazing opportunity to learn and be part of creating this beautiful building. Find all the details and how to apply here.
Some of the classroom walls will be constructed as cordwood walls – combining cob (clay, sand and straw mix) with logs. Join us to help build the walls on Saturday 18 May or Sunday 9 June, from 9.30am – 4.30pm. We'd like participants to commit to at least half a day and to let us know in advance if you are planning to come: email courses@organiclea.org.uk with your name, and which date you plan to attend. Children aged 6 upwards accompanied by an adult are welcome. Drinks and snacks are provided but please bring a packed lunch.
Part-built and finished cordwood walls in another roundhouse: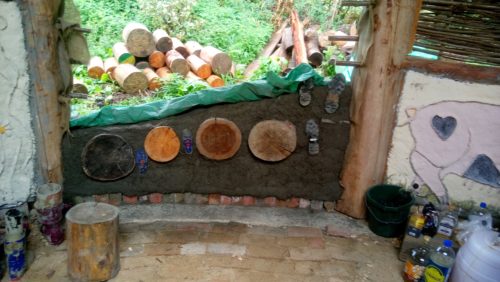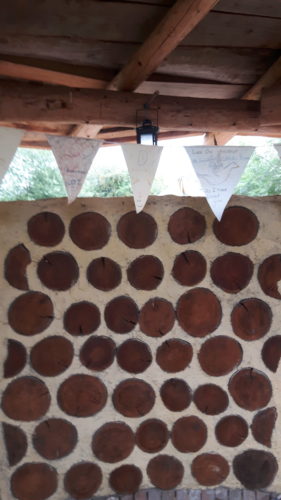 Our classroom so far: