Making Nowhere Somewhere:  Rosalind Fowler, William Morris Gallery artist in residence 2015
We are delighted that Organiclea volunteer and artist filmmaker Rosalind Fowler has been selected as the William Morris Gallery's next artist in residence, and will be creating some of her residency work at our Hawkwood Nursery site. Inspired by News from Nowhere, William Morris's utopian romance, Rosalind has chosen to explore the connections between Morris's "ecotopian" ideals and Waltham Forest's expanding network of urban food-growing sites.
Using a wind-up 16mm camera and eco-friendly hand-processing film techniques, Rosalind will create new work in response to the place, people and politics that form Organiclea. The film will be processed at Hawkwood in a specially created organic film lab which has been built inside a temporary yurt.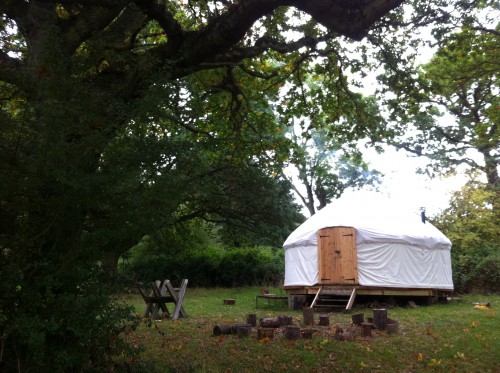 Find out more about the residency, which continues until February next year, from the William Morris Gallery. As well as various events and activities at the Gallery, there are opportunities to take part at Hawkwood Nursery:
Forage, dig and experiment with film
Saturday 23 January
11am – 4pm
Drop-in activity with Rosalind Fowler and James Holcombe of No.w.here.
Free, for everyone, no need to book.
Organiclea Open Day
Sunday 28 February
12.30pm – 5pm
A celebration of the residency including film screening of Fowler's new work in progress.
Free, for everyone, drop-in, no need to book.