Wednesday is the main weekly volunteer day at our Hawkwood site.
It is wet today, possibly even very wet. Clare is not here so I do not have her official weather/season classification. Luckily there are lots of nice varied indoor activities to keep us all busy in the glasshouse.
I don't seem to be at my photographic peak today possibly because it is so dark that everyone seems to be a bit blurry but I hope you enjoy the below snapshots of our day.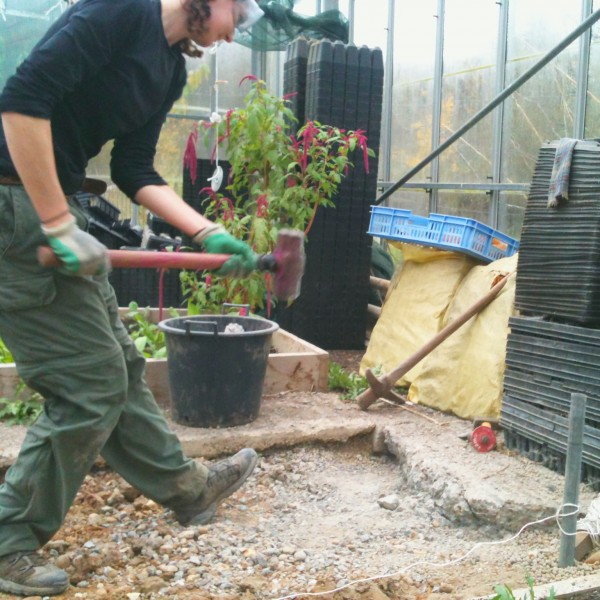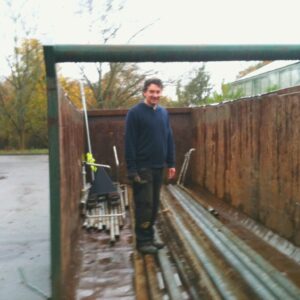 Kate giving the concrete some love with a sledgehammer, making way for a new raised bed #winteractivity
We are removing a lot of the old pipe heating from the glasshouse. Here is Gary providing a sense of scale for the skip and pipes #bigandheavy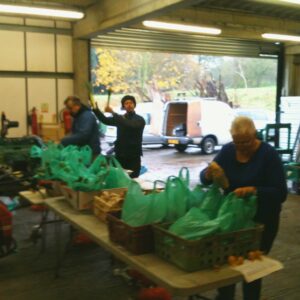 The box scheme pack has now moved to Hawkwood from the Hornbeam Centre. Adam is expressing his joy at this fact with some leeks #morespace
Jo getting ready to serve lunch #yum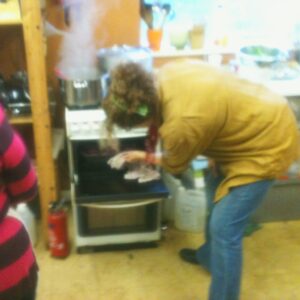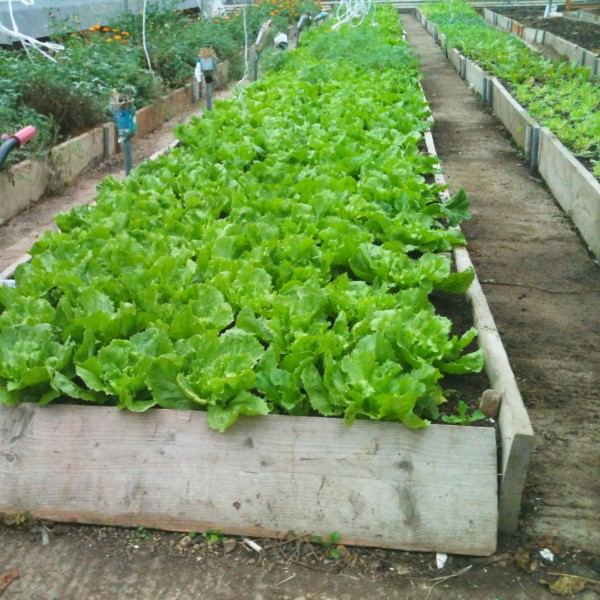 Carole was a wizard in the kitchen and made the most amazing patties from squash and parsnip.
I thought you might like to see how beautiful these lettuces are even in late November!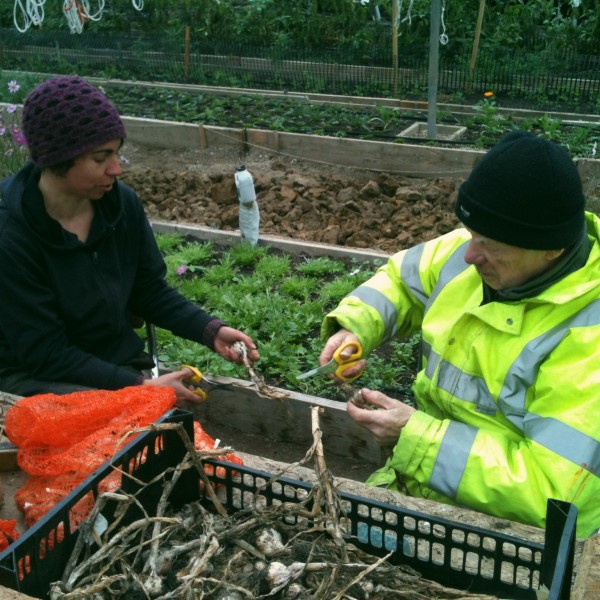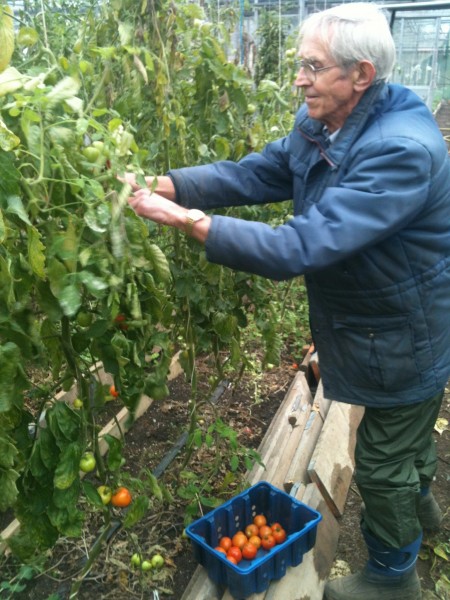 Mary and Ken sorting the garlic for sale
Ed harvesting tomatoes